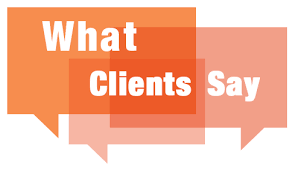 ---
Thanks Andrew. The email with your valuation has just been received. Thanks so much to you and Alison for your great work the other day. I really appreciate it. I will be recommending you and your firm to my friends and family in future. I am so happy with the valuation. It just confirms exactly what Rose and I believed all along.
Jane & Rose, Cashmere, September 2023
---
You recently valued a property in Buccan for $2,000,000 - $2,100,000. It is settling soon after achieving a negotiated sale for $2,050,000. This is just a note of thanks for a great job done. You were spot on!
Andrew, North Sydney, June 2023
---
Dennis & John, Thank you both for your expert and professional valuation recently performed at my home at Parkinson, Qld. From my phone conversation with John and reading the signed valuation - there were no surprises. The results were as expected - but now I have a solid pre-sale foundation upon which to base my decisions.
Tony, Parkinson, October 2022
---
"Thanks Dennis for your prompt appraisal. We're very happy with the service and would be more than happy to recommend your company."
Mike, Toowong, October 2022
---
"Thanks so much to all at Leeson for a straightforward approach to valuation."
Graeme, Moorooka, February 2022
---
"Thank you for your professional service."
Simon, Holland Park & Mt Gravatt East, June 2021
---
"Leeson Valuers were quick and helpful in valuing our house for sale. The valuation was incredibly detailed and they made sure they fully understood our situation so they could make sure all our requirements were met in the report. We had an appointment booked a few days after calling and received our valuation less than 48 hours later. Very pleased with this local team's expertise and professionalism and will definitely use them again."
Moni, Tarragindi, April 2021
---
"Thanks Team. Great job!!"
Mark, Waterford West, March 2021
---
"Great service and outcome. They worked hard to achieve a great outcome within a tight timeframe. Will definitely use Leeson Valuers again in the future."
Davor, Ferny Grove, February 2021
---
A solicitor acting as Executor of an estate engaged us to value a property at Sunnybank. The beneficiaries of the estate considered our valuation was too high. The beneficiaries decided to get another valuation from one of the large valuation firms. The solicitor/executor set the reserve for the property at our valuation. The solicitor advised us recently that the property sold for $20,000 above our valuation, and $100,000 above the large valuation firm's valuation. Hence, he advised that was why they have been using our services for the last 20 years.
Property at Sunnybank, December 2020
---
"Thanks so much to you both for taking the time to write up the report. I really appreciate all the information and the phone call. After discussing with my husband we have listened to your recommendation and decided to walk away from the property. Thank you for reaching out and knocking some sense into me."
Emma, East Brisbane, November 2020
---
"A quick message just to say what a lovely lady Christina is and obviously a valued member of your team, friendly and professional."
Sue, Deception Bay, October 2020
---
Property at Samford Valley - "The owners accepted an offer at your valuation. Sign next week. Thanks for your assistance."
Frank, Brisbane, June 2020
---
"I know I speak for everyone when I say a big THANK YOU to all at Leeson!
We probably don't mention it enough, or at all...but your fast, consistent and reliable service does not go unnoticed. You make my job easier, and for that I am personally very grateful."
Chris, Brisbane, January 2018
---
"Many thanks for the great service."
Grant, Sydney, 2017
---
"Please accept my sincere thanks for your professional attention and care for the valuation.
It was a pleasure to work with you on this most difficult project. Your expert understanding of the issues and your advice and guidance was certainly appreciated. Your comprehensive Valuation Report reflects the true circumstances and will be extremely useful to allow me to progress the transfer to completion.
Thank you again."
David, Accountant, Gold Coast, 2017
---
"Thank you for the excellent service with providing the rental valuation at Springfield Lakes. Your efforts are much appreciated."
Pam, Victoria, 2017
---
"Thanks for the valuation you did for us a couple of months ago.Just thought I would let you know that we sold the house for the exact amount that you valued it for.
Although your valuation was less than we thought the property was worth, your valuation was spot on."
Sonya, Logan City, 2016
---
"Brilliant, many thanks to you and your team. Very much appreciate the ease with which this was arranged from my end, and that you did what you said in the timeframe you said.
Thanks!"
Jon, Mango Hill, 2016
---
"Thank you, very much appreciate your professionalism."
Kind Regards
Jacquie, Annerley, 2016
---
"The house sold at auction and there were 4 registered bidders. The contract is unconditional - we are all quite relieved now.
Your valuation was spot on - so thank you. Also thank you for your recent input & after sales service."

Regards
David, Alderley, 2015