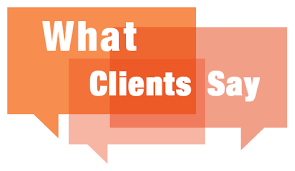 I know I speak for everyone when I say a big THANK YOU to all at Leeson!
We probably don't mention it enough, or at all...but your fast, consistent and reliable service does not go unnoticed. You make my job easier, and for that I am personally very grateful.
Chris, Brisbane, January 2018
Many thanks for the great service.
Grant, Sydney, 2017
---
Please accept my sincere thanks for your professional attention and care for the valuation.
It was a pleasure to work with you on this most difficult project. Your expert understanding of the issues and your advice and guidance was certainly appreciated. Your comprehensive Valuation Report reflects the true circumstances and will be extremely useful to allow me to progress the transfer to completion.
Thank you again
David, Accountant, Gold Coast, 2017
---
Thank you for the excellent service with providing the rental valuation at Springfield Lakes. Your efforts are much appreciated.
Pam, Victoria, 2017
---
Thanks for the valuation you did for us a couple of months ago.Just thought I would let you know that we sold the house for the exact amount that you valued it for.
Although your valuation was less than we thought the property was worth, your valuation was spot on.
Sonya, Logan City, 2016
---
Brilliant, many thanks to you and your team. Very much appreciate the ease with which this was arranged from my end, and that you did what you said in the timeframe you said.
Thanks!
Jon, Mango Hill, 2016
---
Thank you, much appreciated your professionalism
Kind Regards
Jacquie, Annerley, 2016
---
The house sold at auction and there were 4 registered bidders. The contract is unconditional - we are all quite relieved now.
Your valuation was spot on - so thank you. Also thank you for your recent input & after sales service.

Regards
David, Alderley, 2015